Phra Padaeng: Cycling in the Green Lung
Bangkok wears you out. After just two days, we needed an escape and some fresh air, so we boarded a ferry at the Klong Toey pier and within 10 minutes we were surrounded by peaceful quiet and lush, tropical green. Ahhhh! We spent a happy Thanksgiving Day cycling on the small isle known as the Green Lung (or Phra Padaeng or Bang Krachao). While its name rings like a metaphor, its shape literally looks like a lung.
We rented two bicycles when we docked at the small port. We cycled on roads and along narrow concrete and wood paths, elevated in some places about three feet over a vast marshland. The trail along the roads is fairly well-marked, however, twisting and turning through the swamp area can be a bit tricky. I'm not sure how, but we did succeed in finding our way to major sites along the route, including a buddhist temple and a beautiful national park.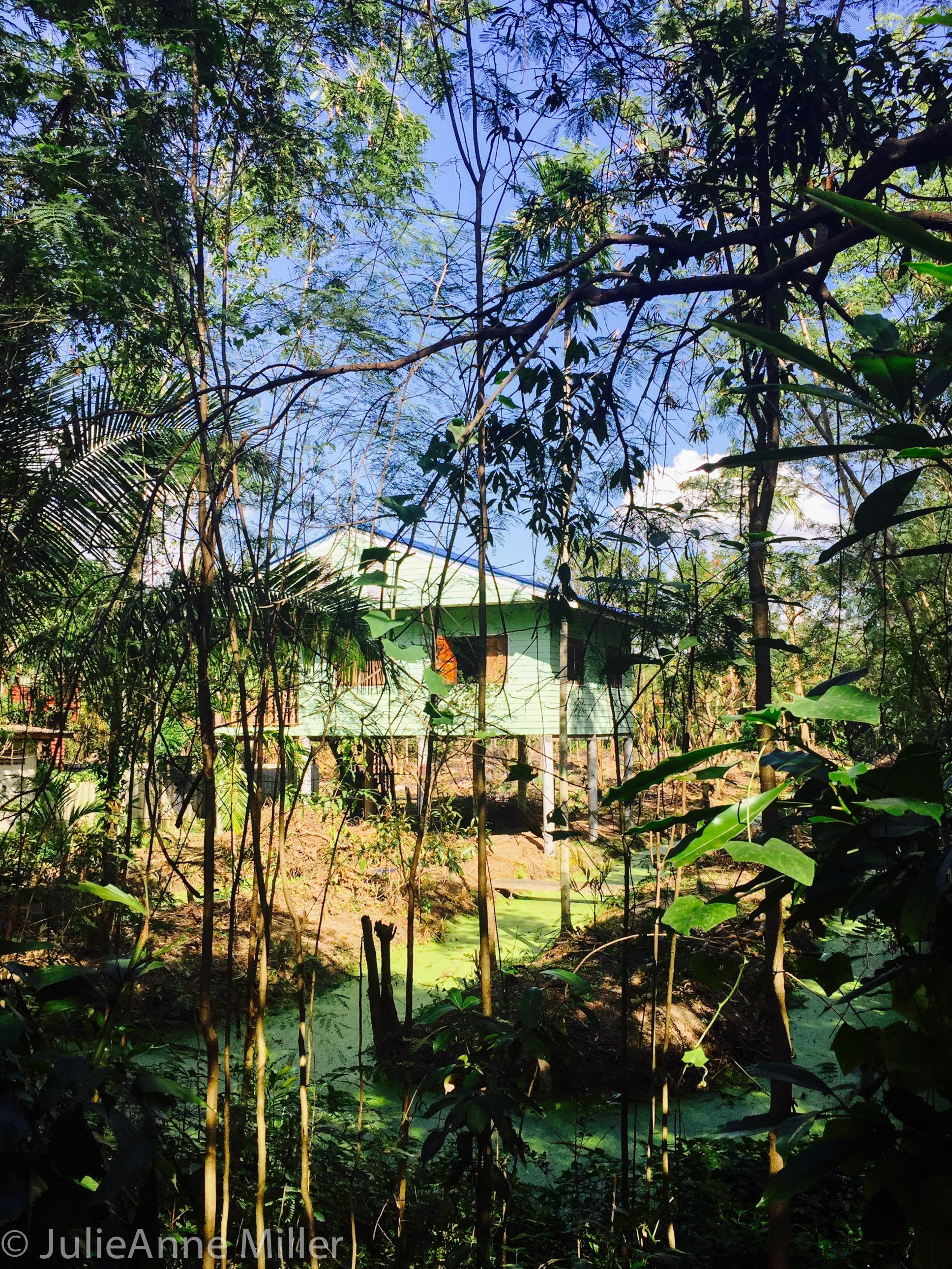 We had lunch at a roadside restaurant and enjoyed a green tea latte at one of the newer shops popping up. It seems that this rural little slice of peace will not be a secret for much longer.