India's Mughal Era: the Taj Mahal, Akbar's Tomb, Daulatabad Fort
Much of India's history is one of Hindu and Buddhist religious propagation, as well as internal factions and sparring among domestic kingdoms. The period after 1200 AD marks a dramatic cultural change to traditional societal values and norms as many Indians were conquered by nomadic Muslim warriors from distant lands and converted to Islam under the Delhi Sultanate. I cover this in a bit more detail in my Brief Overview of Indian History: Travelers' Cliffnotes e-book.
India had been under Muslim rule for 300 years before the Mughals entered the subcontinent in the 1500's. The Mughals were powerful Muslim warriors from the Eurasian Steppe, led by Babar, a descendant of Persia's great conqueror Tamerlane and Mongolia's Ghengis Khan (that's a bad-ass bloodline!). Babar conquered Ibrahim Lodi, the last Delhi Sultanate in 1526, and established the Mughal Empire (known to them as Gurkani).
Akbar the Great's Tomb and Fort
Through military might and diplomacy, the Mughals expanded and solidified their reign under the third Emperor, Akbar the Great and his son, Jahangir. The Mughals forged alliances with local rulers and elites, assimilating them into key leadership and military positions. Akbar was known for his military innovation. He succeeded in capturing the Daulatabad Fort near modern-day Aurangabad after a long period of siege. This impenetrable stronghold features the stuff of video games and movies: trap doors, stairs that lead nowhere, and confusing subterranean caves. Instead of attacking the fort, Akbar laid siege and simply waited.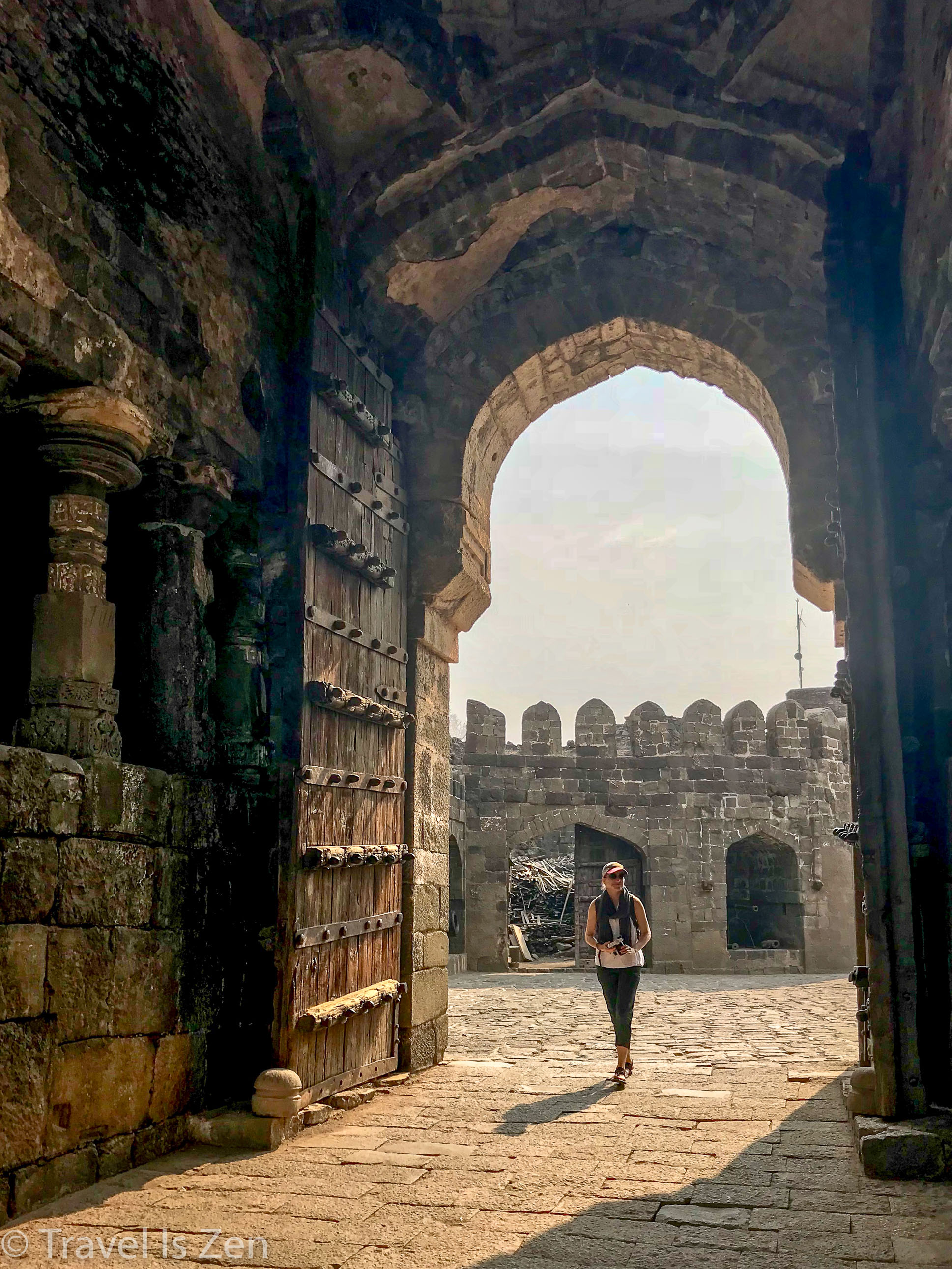 Through strategic marriage alliances, Mughal emperors came to share both Rajput Indian and Persian ancestry, creating an Indo-Persian culture with unique traits and customs. At the height of Mughal reign, the empire encompassed more than 150 million subjects (1/4 of the world's population in 1650) and had a GDP of over $90 billion. Magnificent tombs were erected in Agra to honor leaders such as Akbar the Great.
Shah Jahan and the Taj Mahal
This strong, stable economy led to greater patronage of arts and culture. Shah Jahan, the fifth emperor, presided over the zenith of Mughal architecture, erecting monuments that still wow audiences today, such as the Taj Mahal and the Red Fort in Agra.
The Taj Mahal is a love story for the ages! This icon of India is a large tomb constructed by Shah Jahan for his beloved wife Mamtaz Mahal, who died after giving birth to their 14th son. Shah Jahan had two other wives, but those marriages were mere political alliances. He only had eyes for Mamtaz, the "Exalted One of the Palace". Her tomb is constructed entirely of white marble inlaid with precious stones.
Fun fact about the Taj Mahal: it's closed on Fridays. So when we showed up in Agra late Thursday evening planning to visit the Taj Mahal on Friday and return to Jaipur Friday night, we had a bit of a dilemma. We ultimately extended our stay by one night, but in the process of researching our options for touring the Agra area, we learned about Mehtab Bagh, a colorful botanical garden opposite the Taj Mahal on the other side of the Yamuna River. Early Friday morning, we went to Mehtab Bagh. When we arrived, there were just a handful of other people. We enjoyed priceless peace and quiet and unobstructed views of the Taj Mahal from a perspective that most people do not see. I enjoyed the Mehtab Bagh more than the Taj Mahal.
To find out why the Mughal Empire ultimately fell into demise and what happened in the next chapter of India's history, check out my (free) six page Brief Overview of Indian History: Travelers' Cliffnotes e-book.