Tourist Guide to My Hometown in Franklin, Pennsylvania
Snuggled in a valley at the confluence of the Allegheny River and French Creek in northwestern Pennsylvania, Franklin is a timeless gem. A stroll through Franklin in Venango County is a leap back to an era when men wore top hats and women bustled about in ruffled skirts. The residents of this small town of 5,000 people take great care in preserving the architecture and sharing Franklin's dramatic history of military conquests and oil. (To learn more about Franklin's history, please check out this related post: "London…Paris…Franklin (A History Lesson)".)
It's a place for outdoor lovers of all kinds, with four-season trails, game lands, parks and rivers for cycling, running, hiking, fishing, hunting, kayaking, canoeing, snowshoeing, and cross-county skiing (just to name a few). Franklin's town center is perfect for shop-a-holics, theater goers, antique-lovers and those who simply enjoy a good meal or craft brew. There's always a festival or community event of some kind!
While travel is zen, there's just no place like home — friendly faces, loving family, and an appreciation for time and simple pleasures. Please indulge me, as I show you some of my hometown's highlights. Hope you visit one day! I promise, you will fall in love with Franklin!
Architectural Walking Tour
The most striking characteristic of Franklin is the architecture. Now, I'm not usually interested in architecture, but that's because most modern-day residential construction is boring - ostentation without individuality, size without grandeur, bland. In Franklin, these century-old homes were built when style, taste and quality mattered; when oil barons had the money to import palladian windows, mahogany floors, and custom-crafted wood detailing from any part of the globe.
Franklin's historic district is a well-preserved showcase of major architectural styles of the 19th and early 20th centuries. Nearly every home has a story or a fabled owner. Listen closely and you might hear the faint echo of ghost horses clopping from carriage house to coach gate.
Take a short jaunt down Elk Street to see:
Head uphill past 15th Street into Miller Park for excellent examples of Colonial Revival architecture, built by wealthy oil barons at the turn of the century. While the Japanese rose gardens, porticos and glass greenhouses are long gone, you can still get a sense of the importance of "domestic ostentation" in this "nursery of great men".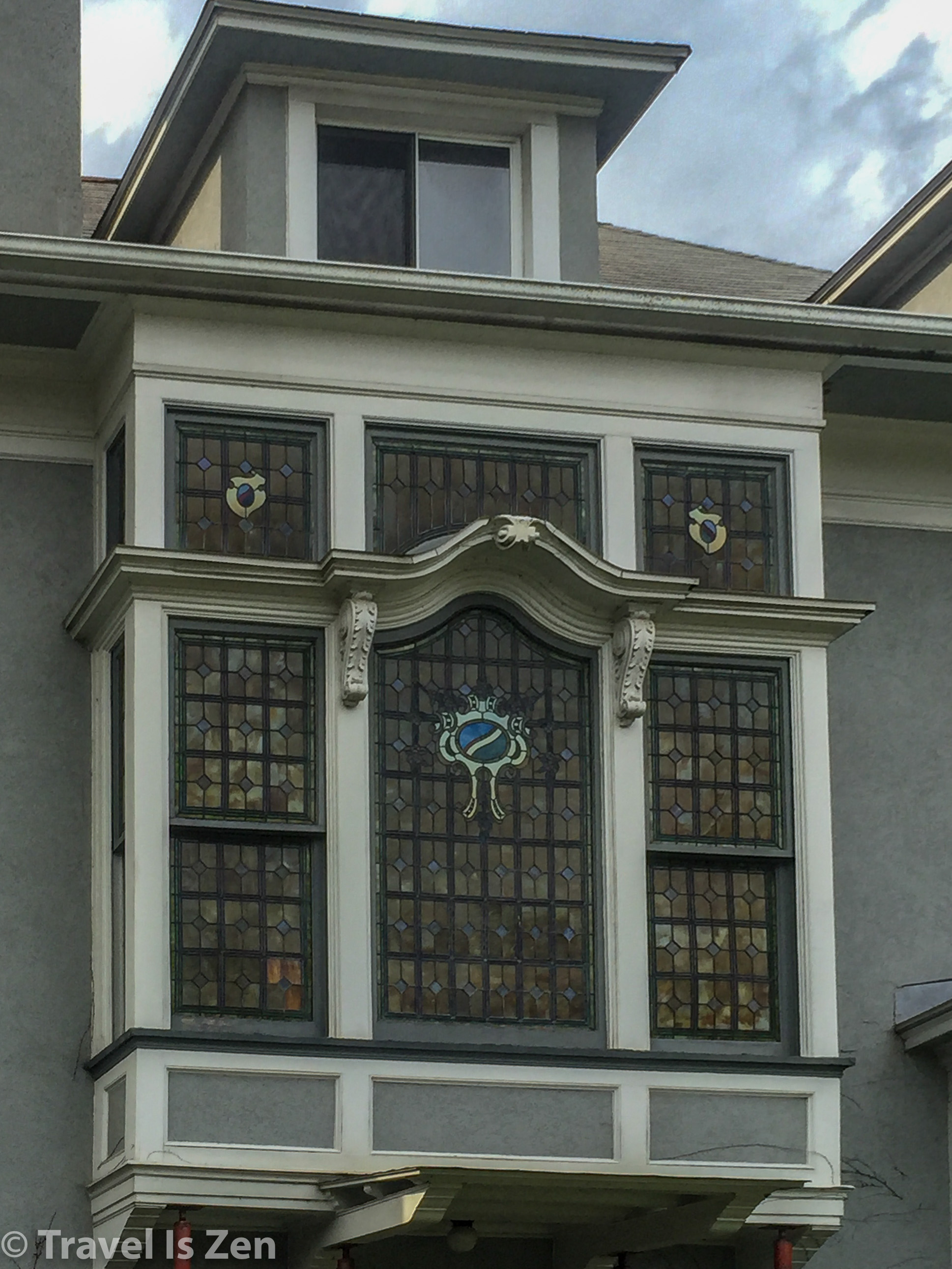 Town Center and Rainy Day Activities
Thanks to the tireless effort of city planners and an active Chamber of Commerce, Franklin has a thriving and walkable main street. On Liberty Street, you'll find curiosity and antique shops, unique clothing and retail stores, Neverending Stories underground book shop, Bossa Nova coffee shop, a wine bar featuring locally produced wines, and Trails to Ales, a craft beer brewery with a rustic, sporty ambiance (If in season, try the Nitro Butter Pecan Brown Ale - it tastes like ice cream!). The city's oldest business, Feldman Jewelers has been a trusted seller of high quality jewelry in Franklin since 1871. Pick up a bauble or two to show off to your friends (you deserve it)!
Let's talk food. Notable restaurants on Liberty Street are Leonardo's (best pizza in town for at least 40 years), Bella Cucina and Benjamin's Roadhouse. Amazing Foods Cafe is a block down on Elk street. Dine in or ask for it to go. There is plenty of green space in Franklin's meticulously-maintained South and West Parks, perfect for a picnic near the fountain on a sunny day. Don't miss the farmer's market, which sets up next to the courthouse on Saturdays in the summer.
Right in town, you'll also find DeBence's Antique Music World, with over 100 rare mechanical musical instruments (music boxes, nickelodeons, player pianos, band organs and more). Exploring this museum is a melodious way to spend a rainy day. The performances by Franklin's Civic Operetta Association at the Barrow Civic Theater are top-rate! Visiting the former theater itself is a journey back in time.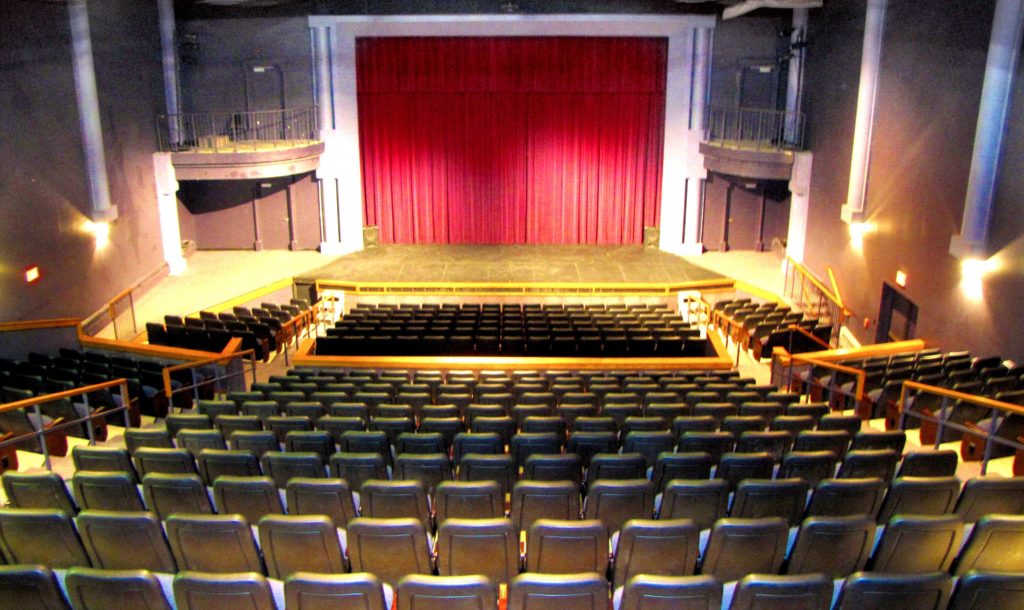 Four Season Outdoor Adventures
Cycling: Allegheny River and Samuel Justus Trails
Abandoned railroads have been converted to bike trails from Erie to Pittsburgh. The Allegheny River and Samuel Justus cycling trails wind 32 miles along the Allegheny river in Franklin, past scenic views and through old railroad tunnels and bridges. Placards explain interesting historical points along the route. Bike to Drake's Well Museum and Park in Oil Creek State Park, the site of the world's first oil well, or south to Foxburg inn and winery near Emlenton (the site of the nation's first golf course!). The bicycle trails include shelters and porta-jons for overnight camping, just south of Franklin.
Hiking / Trekking: NCT and So Much More
A saunter down the Samuel Justus bike trail and across the Sandy Creek trail puts hikers on the North Country Trail (NCT). I lived my entire childhood in Franklin, PA, always dreaming of hiking the Appalachian Trail (AT). I had no idea this magnificent network of trails — extending 4,700 miles from Vermont to North Dakota — was in my own backyard! If you happen to make it out to Cook Forest or the Baker Trail along the NCT, leave a note for my Pops (Dave), who is a volunteer trail maintenance guy for the NCT Clarion Chapter. He and the other NCT volunteers are the folks stocking the firewood at shelters along the trail and ensuring a clear pathway. They deserve a HUGE "thank you"!
You can also stretch your legs at Oil Creek State Park, where the Gerard Trail traverses 36 miles of oil history. All-season shelters with large chimney fireplaces and real bathrooms take the edge off a multi-day loop hike! Nearly 12 miles of cross-country ski trails in Oil Creek Park allow you to enjoy the fresh air, even on snowy winter days. Here again, please take a moment to sign the trail books and give a shout-out to the Over the Hill Gang of volunteers that keep the trails and shelters so exceptionally maintained!
More camping, mountain biking, hiking, snow tubing and snowshoeing can also be found at Two Mile Run County Park, just a short 20 minute drive from Franklin. As a kid, I used to camp and sunbathe at Crosby Beach on the lake at Two Mile. In the winter, we'd fly down the snowy hills on my parents' toboggan. An adrenaline rush, a roaring fire and BBQ'd wieners in the middle of winter — good times!
Water Sports Along the Allegheny or Clarion Rivers or French and Oil Creeks
Water enthusiasts can kayak, canoe, fish, or simply float lazily down the river on an inner tube, listening to birds chirping and the hum of circadas. Franklin has a number of canoe and kayak rental businesses, with shuttle services, including: Outdoor Allegheny River Services (OARS) and French Creek Kayaks.
Festivals that create a sense of community and fellowship are important in small towns and Franklin has activities all year long:
Light Up Night's spectacular fireworks and sparkling holiday lights put some cheer into the long winter nights of December.

Ice sculptures and a firey chili cook-off take the chill out of frozen February.

Spring blooms with pastel flowers and an all-welcome Easter Egg hunt in South Park, with May Mart and the opening of the weekly Farmers' Market.

In June, there's Blues and Brews, a celebration of music, beer, and biking.

During the dog days of summer, Franklin residents enjoy the Taste of Talent singing competition and the Fireman's Fair, along with weekly concerts in the park.

Hometown parades on Memorial Day, July 4th, Homecoming, and Light Up Night include one of the oldest traditional town bands in the nation, the Silver Coronet Band, which formed in 1856.

Applefest in October is the highlight of the year, when 100,000 visitors swarm into town to enjoy a giant craft show, apple pies, and loads of entertainment (and, of course, the 5k Applefest Race for Any Pace).
Where to Stay
The Quality Inn is the city's largest hotel, centrally located on Liberty Street. The town also has several Bed and Breakfast inns, including the Peddlers & Paddlers Inn, D'Casa B&B, and the Witherup House.
Getting to Franklin
Franklin in Venango County, Pennsylvania, is within two hours driving distance of Cleveland, Erie, and Pittsburgh. Franklin is located north of Pittsburgh International Airport. Southern Airways Express offers flights from Pittsburgh to Franklin starting at $29 each way. Before heading onward from Pittsburgh to your next destination, try soaring north above the Allegheny foothills first and spending a few relaxing days in Franklin, Pennsylvania.
Have you visited Franklin, Pennsylvania? Is this your hometown and you love it, too? Share your questions and stories in a comment below or tag us on social media (Instagram) @travel.is.zen or (Twitter) @TravelisZen.